The vole is our namesake. But you don't have to worry about this mouse. Vole-Light® is the first fully retractable garden light. The unique and innovative concept results in a number of advantages and solves a number of problems that can arise with conventional outdoor lighting.
With the lights of Vole Light® any green space becomes something special. You can already look forward to the astonished looks of your customers when you present this unique design highlight to them.
How
does Vole Light® work?
The Vole Lights disappear seamlessly into the underground. There they are protected in an encapsulated ground sleeve against all kinds of damage and contamination. A powerful drive propels them back up. The installation is very simple with the help of making a small head hole, comparable to the installation of a sprinkler as it is used in irrigation.
The features
encapsulated ground sleeve
Robust housing
water protected and frost proof
safe operation due to 24V low voltage technology
Interchangeable light sources (object or area light)
Compatible with common control systems
Simple, convenient control via Bluetooth using the smartphone or manually using pushbuttons
Installation dimensions: sleeve 550mm Ø 100mm / extension height 250mm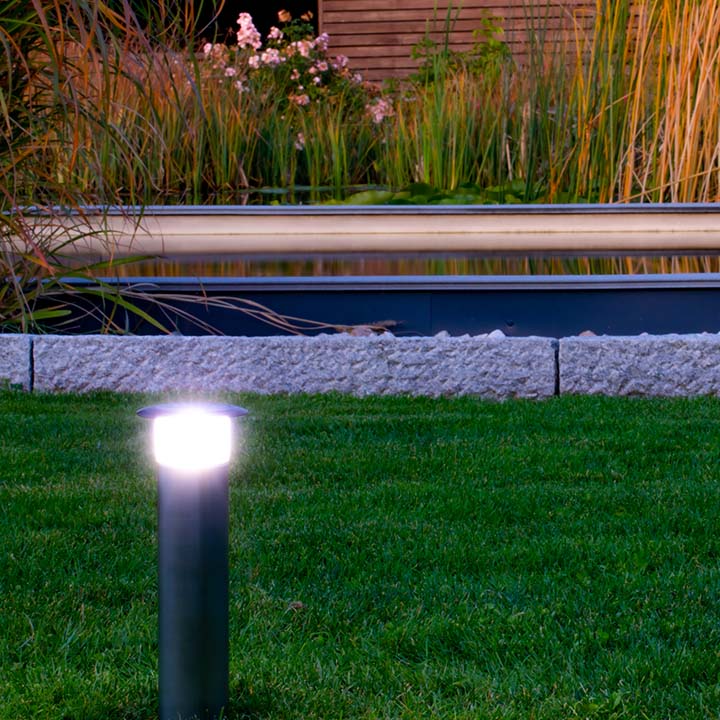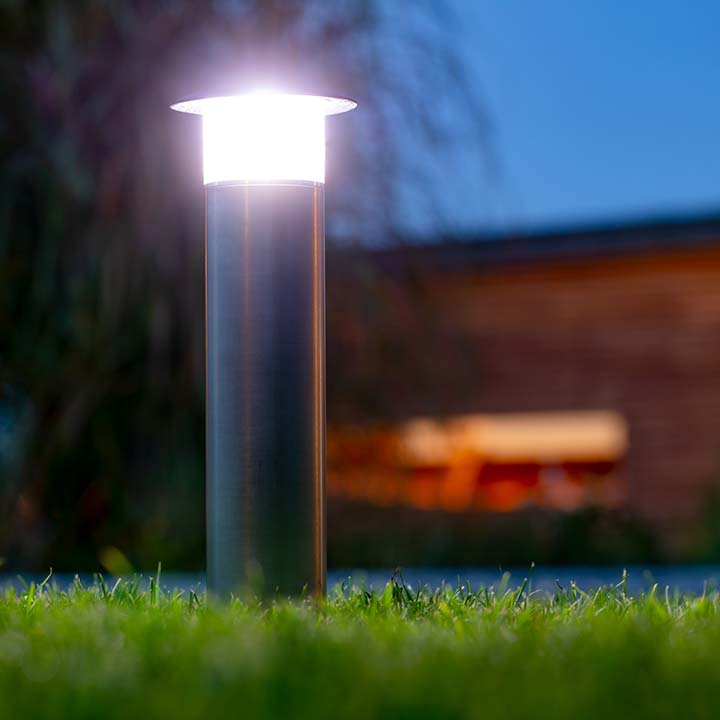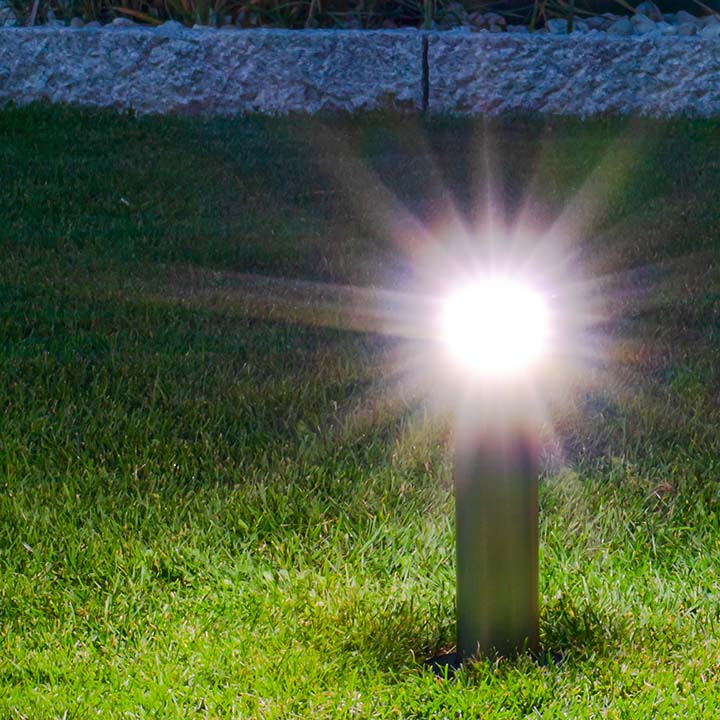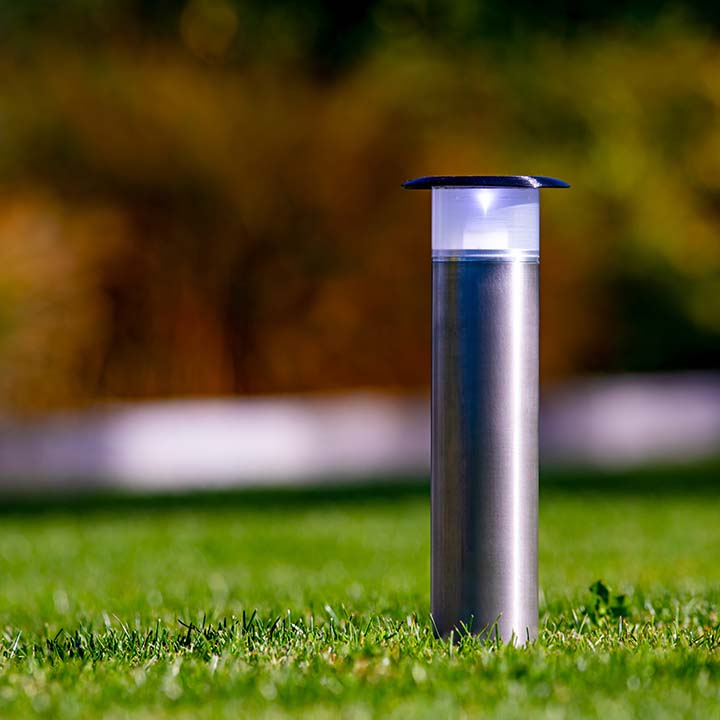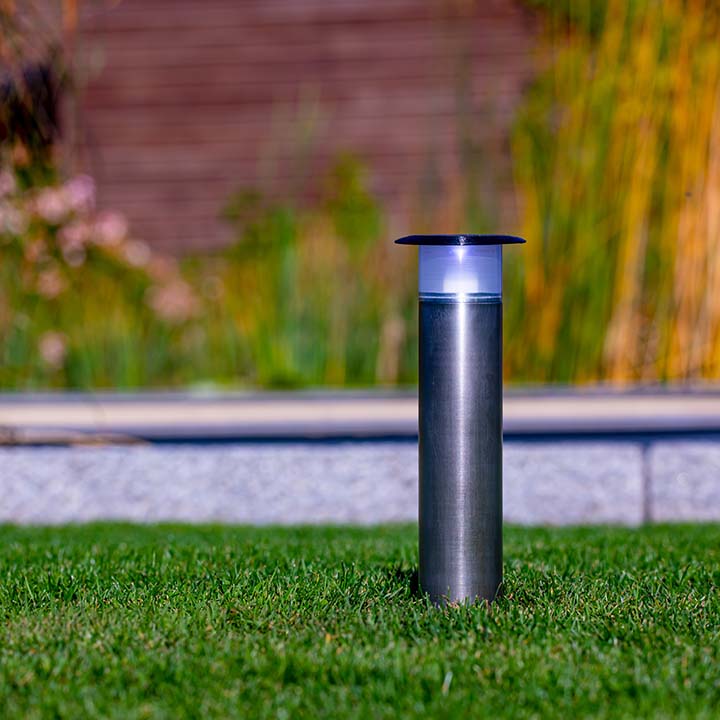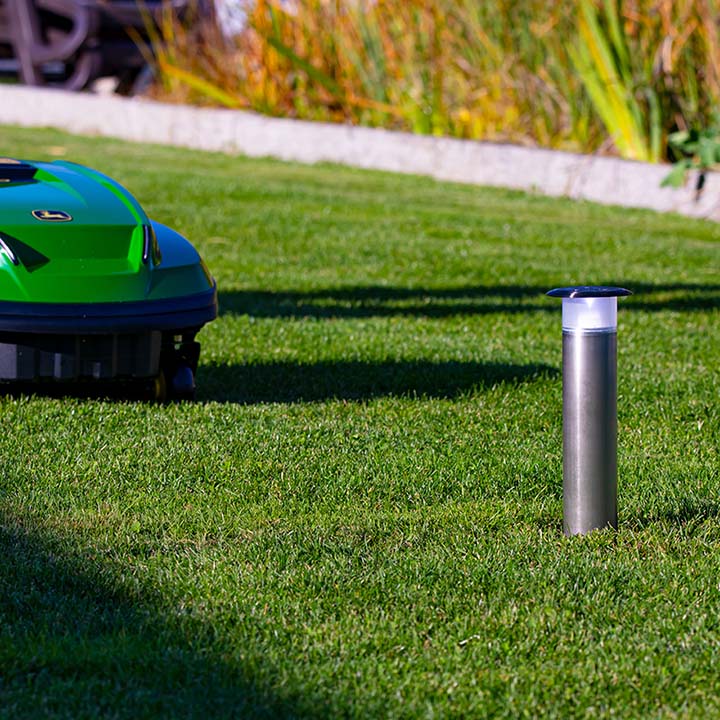 Because Vole-Light® can disappear completely into the ground, just like a vole, the system offers a number of advantages:
No trip hazards in the garden
tidy, clean look, nothing disturbs the view
never again crooked or bent garden lighting
No disturbing obstacles in the lawn or on the terrace
High light output due to exact placement, where the light is needed
Can be walked on and driven over by robotic mowers or lawnmowers
individually controllable and programmable
Can be installed without problems even in difficult places
Highest energy efficiency through state-of-the-art LED technology
Reduces light smog – beam angle parallel to the ground
Vole Light RISE & SHINE compared with a conventional solar-powered garden light: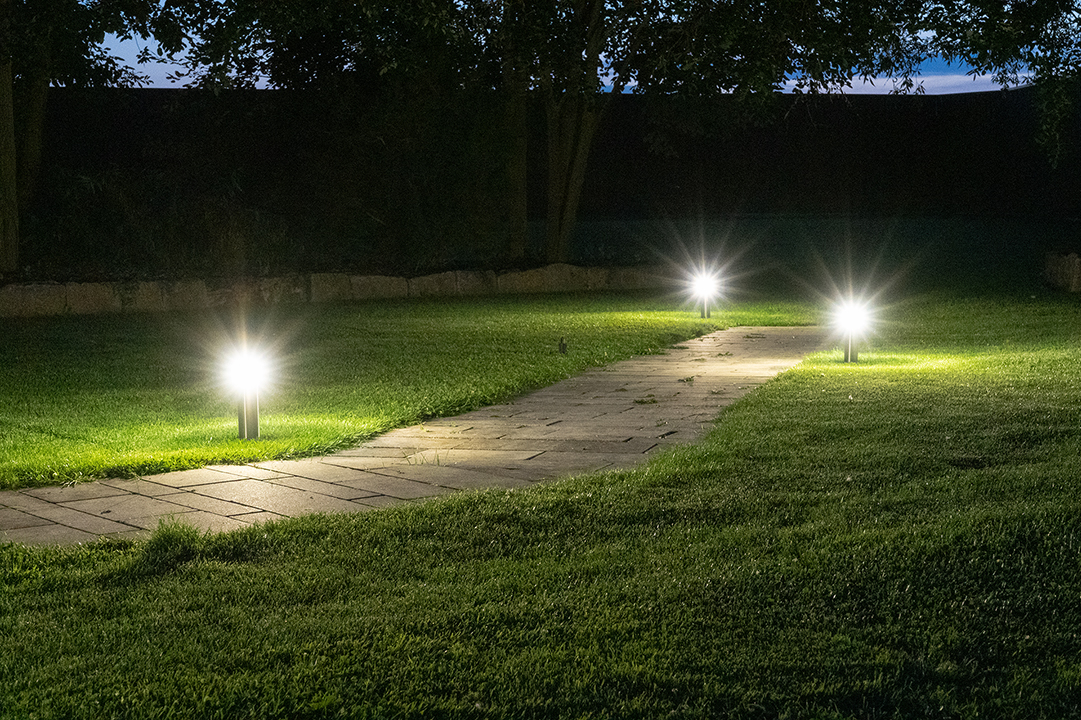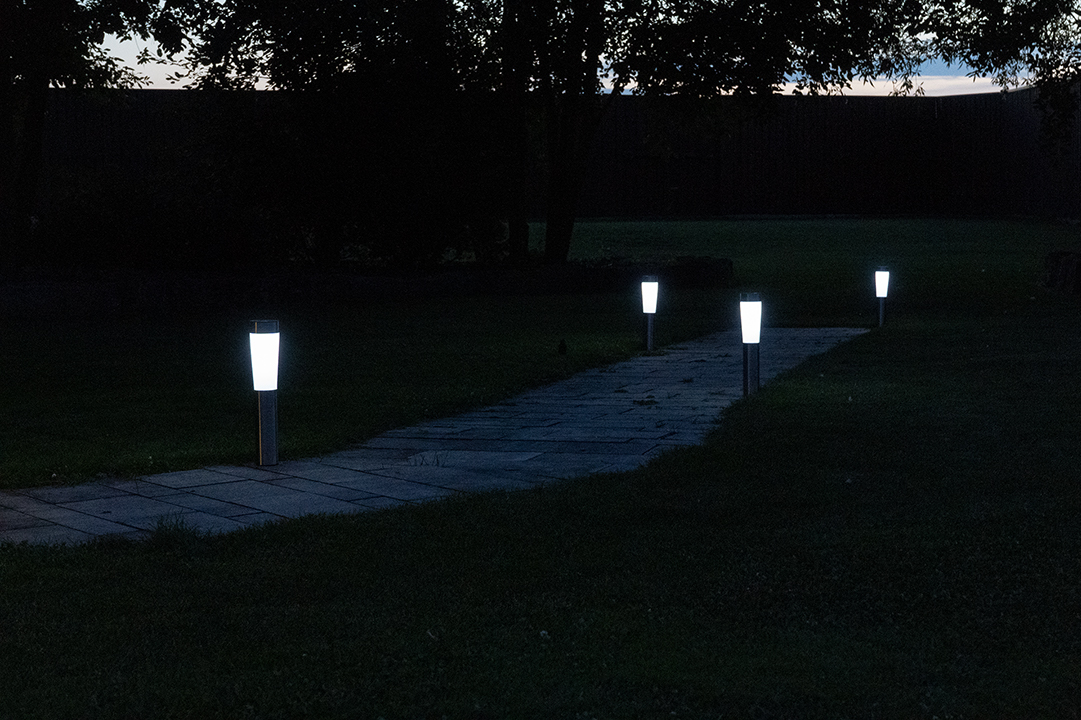 Move the slider to see the difference
FAQ
- frequently asked questions
Are there any costs for using the app?
Niko Wendel
2022-11-16T10:16:32+02:00
No, the Casambi app is available free of charge from Google Play (Android) and the App Store (iOS).